Dedicated to providing comprehensive information on the role Washington State played in the age of nuclear proliferation in 20th century America.

WANMEC will initially focus on the Hanford Nuclear Reservation, with information on Hanford's history, its effects on environments and populations both locally and internationally, as well as current news on its cleanup.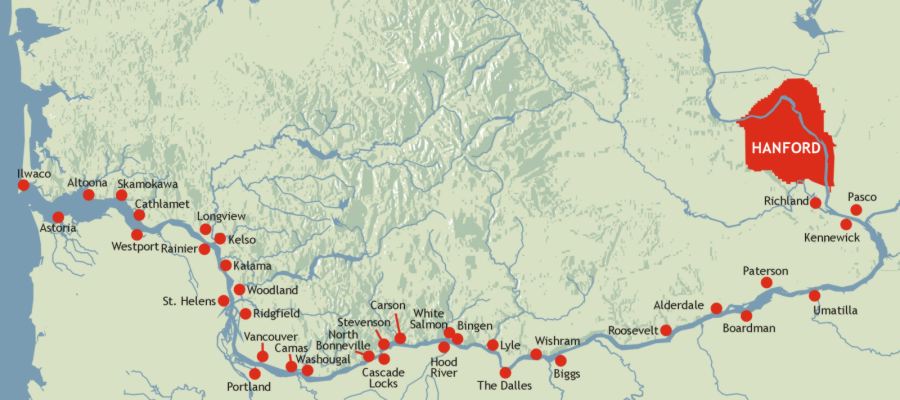 N Reactor, September 2010, photograph by Whitney Garrett

View more Hanford aerial photos from September 2010
---
Share Your Hanford Story
We are actively recruiting personal testimonials about Hanford and want to hear your story! We welcome all opinions on Hanford and how it has affected you, your family, or your community. Please help us to provide an intimate glimpse into the lives, emotions, and thoughts of those affected by the nuclear efforts that took place along the Columbia River. See the This Is My Hanford page to share your story.
Call for Submissions!
Particles on the Wall (POTW), is an interactive art, science, history and memorabilia exhibit that seeks new submissions for upcoming exhibits, throughout the year.  Stay connected through the website or facebook page to find out when will be the next opportunity to submit your work.  POTW is an interactive exhibit that explores the nuclear history of Washington State, as well as its impacts on nature and society. Consider submitting a piece to this artistic and educational collaboration. Visual art work, literary essays, poems, science factoids, and memorabilia are all welcome. For more information on exhibit submissions, please contact  Daniel Noonan at daniel@wpsr.org. 
Hanford Curriculum for teachers and students
---
In an effort to improve citizen knowledge concerning Hanford, WPSR is creating a comprehensive curriculum about Hanford and its impacts on humans and the environment both locally and globally. WPSR and INND will develop curriculums that look at all aspects of Hanford, how it came to be, and what the future holds. This curriculum will have an interdisciplinary focus, using history, society, culture, and the arts to provide a holistic understanding of Hanford and its impacts on the world and geared towards multiple learning styles and ages. Curriculum Development